Past:
The Ingalls family left Walnut Grove in July 1876 and spent the rest of the summer with Uncle Peter and his family near South Troy, Minnesota. While there, Baby Freddy became very ill. He died on August 27, 1876, at the age of nine months.

The family then went south to Burr Oak, Iowa. The Steadmans, friends from Walnut Grove, had purchased a hotel there, and wanted Pa to help manage it. The Ingalls family lived in the Burr Oak House, also called the Masters Hotel after the former owner.

While living in the hotel, Ma worked with Mrs. Steadman, and Mary and Laura watched little Tommy Steadman when they were not in school. It was not a pleasant environment, so soon after Christmas, they moved into rooms above Kimball's Grocery two buildings from the hotel.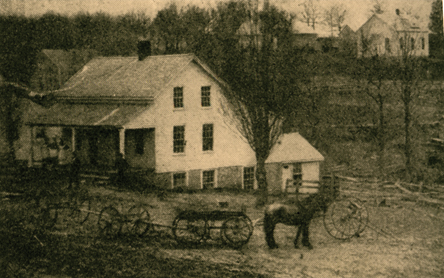 The Masters Hotel during the late 1800s.
Source: Tales of Travel, Life and Love, by George P. Bent, 1924.