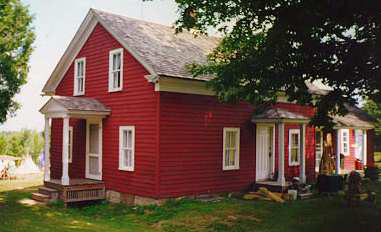 Malone, New York
Past:
Abel and Hannah Wilder, the grandparents of Almanzo James Wilder settled in Franklin County, New York, two miles from the town of Malone. Almanzo's father James grew up here, and later built his own farmhouse five miles from Malone. Here, Almanzo was born on February 13, 1857.

Laura's second book, Farmer Boy tells of Almanzo's childhood on the Malone farm with his older brothers and sisters Royal, Eliza Jane, and Alice. Almanzo also had an older sister, Laura, who was grown when the book took place, and a younger brother Perley, who was not yet born during the events of Farmer Boy.

The Wilders lived in Malone until 1875, when crop failures forced the family to move to Spring Valley, Minnesota.